HOTEL BURG ABENBERGWELCOME
The medieval Abenberg Castle lies above the charming Franconian town of Abenberg. Our hotel offers 22 rooms with a charismatic allure! Our Wedding Room and the Deluxe Room in the elegant Schottenturm are particularly enticing. Many other double and single rooms are located in the nearby guest house below the castle in the middle of Abenberg's old town.
We provide you with free parking spaces and free WiFi. You are also welcome to bring your pets with you. Our friendly staff and the beautiful surroundings ensure every guest a pleasant stay that will remain in your memory for a long time.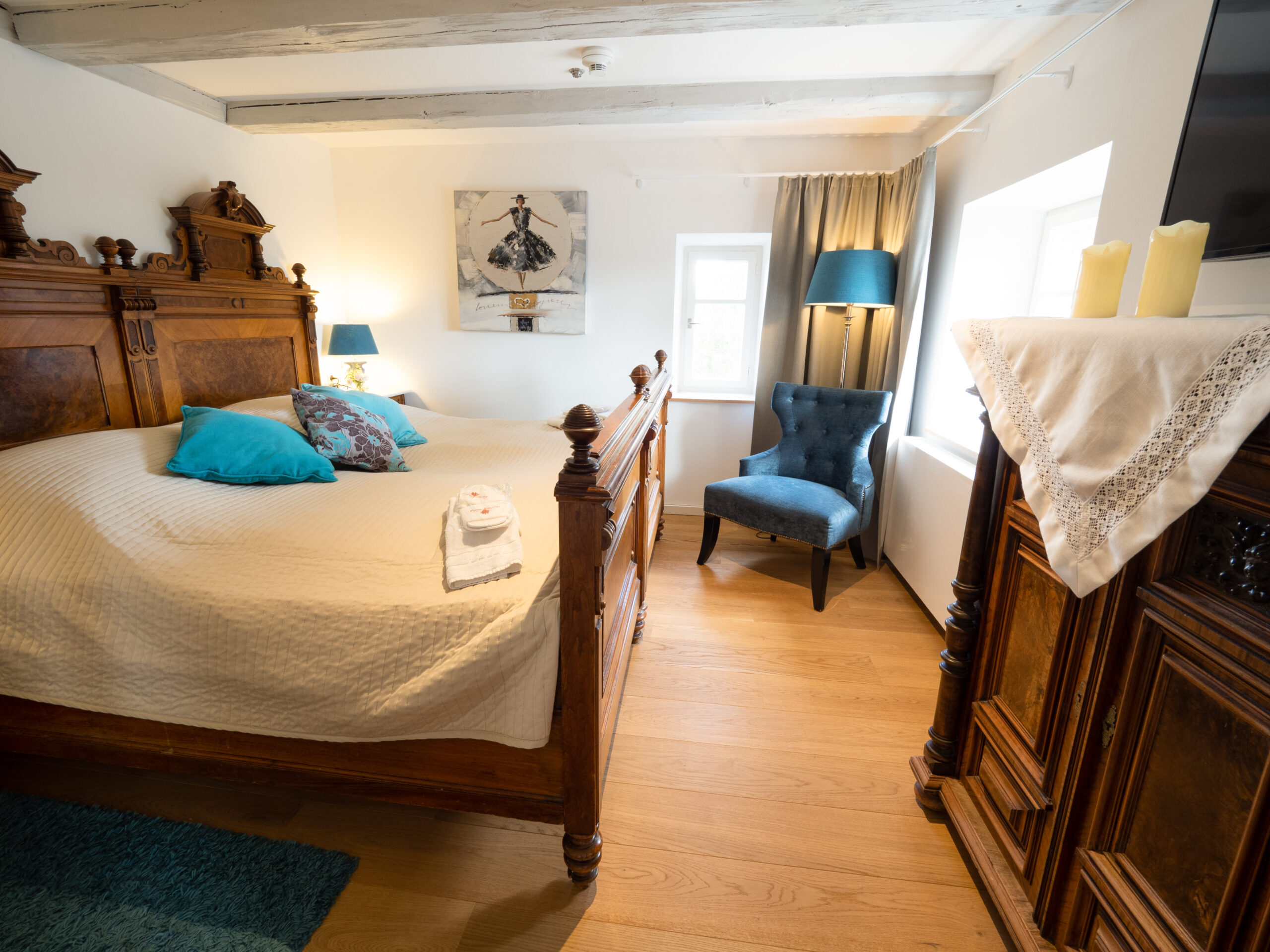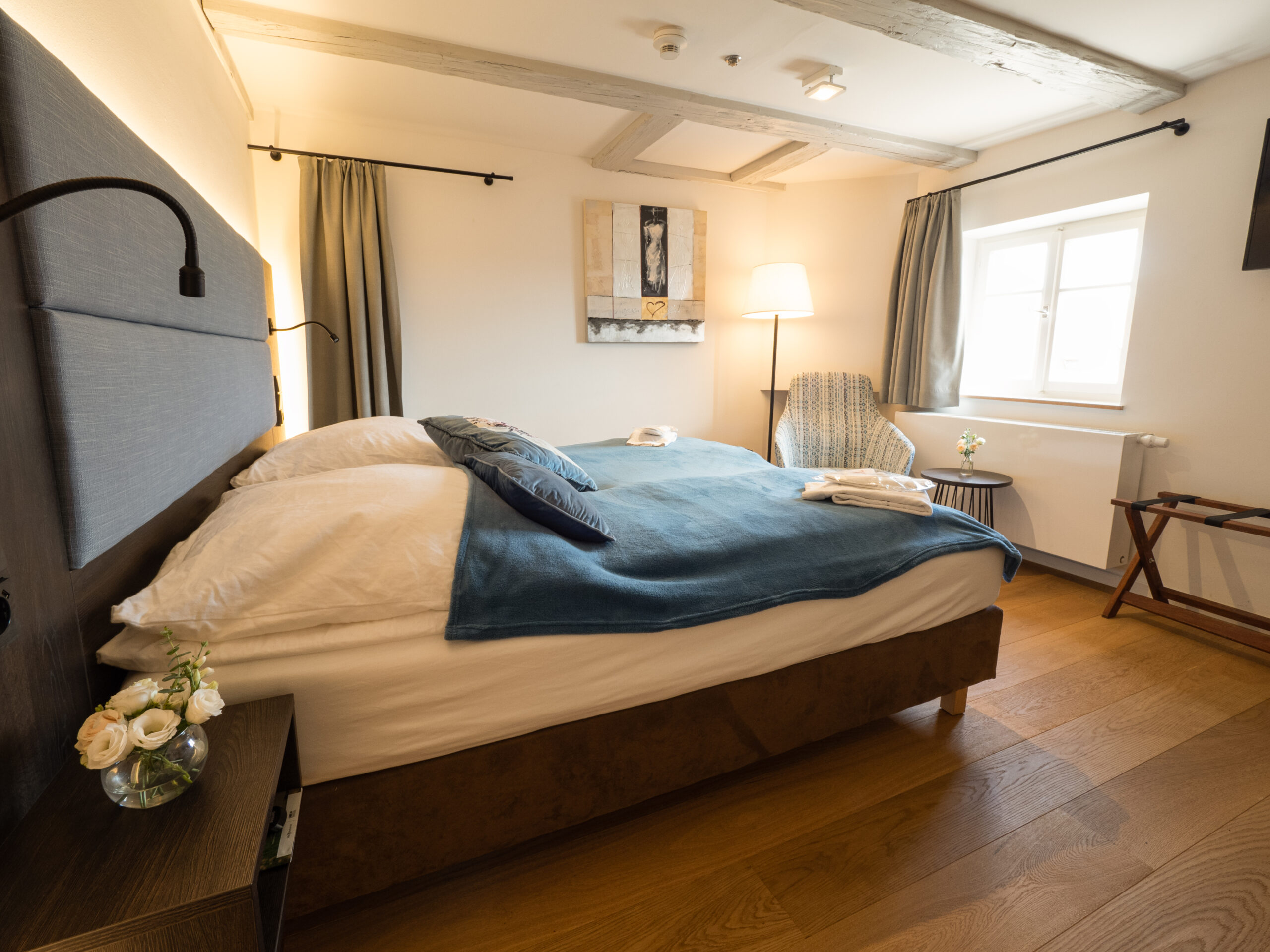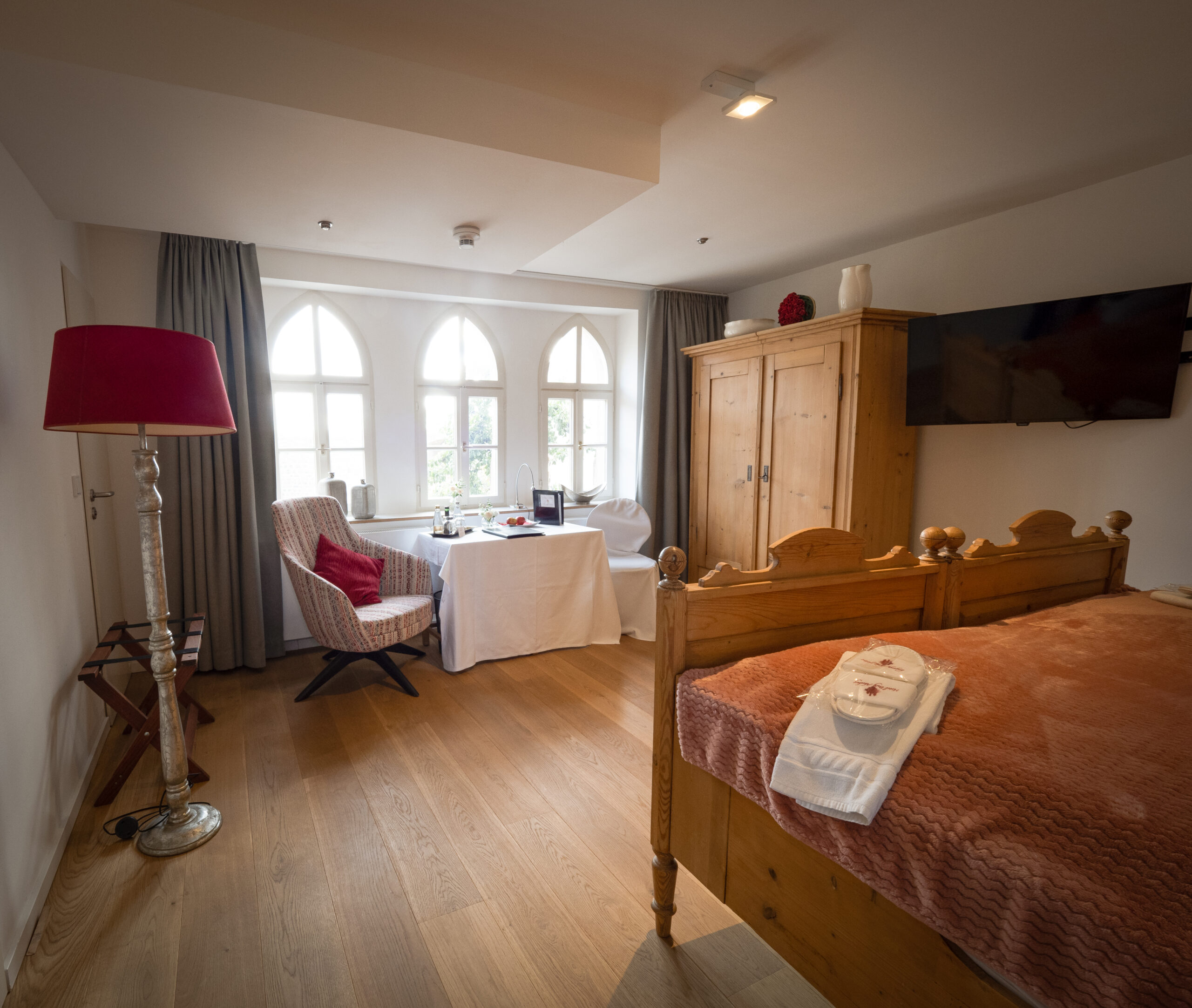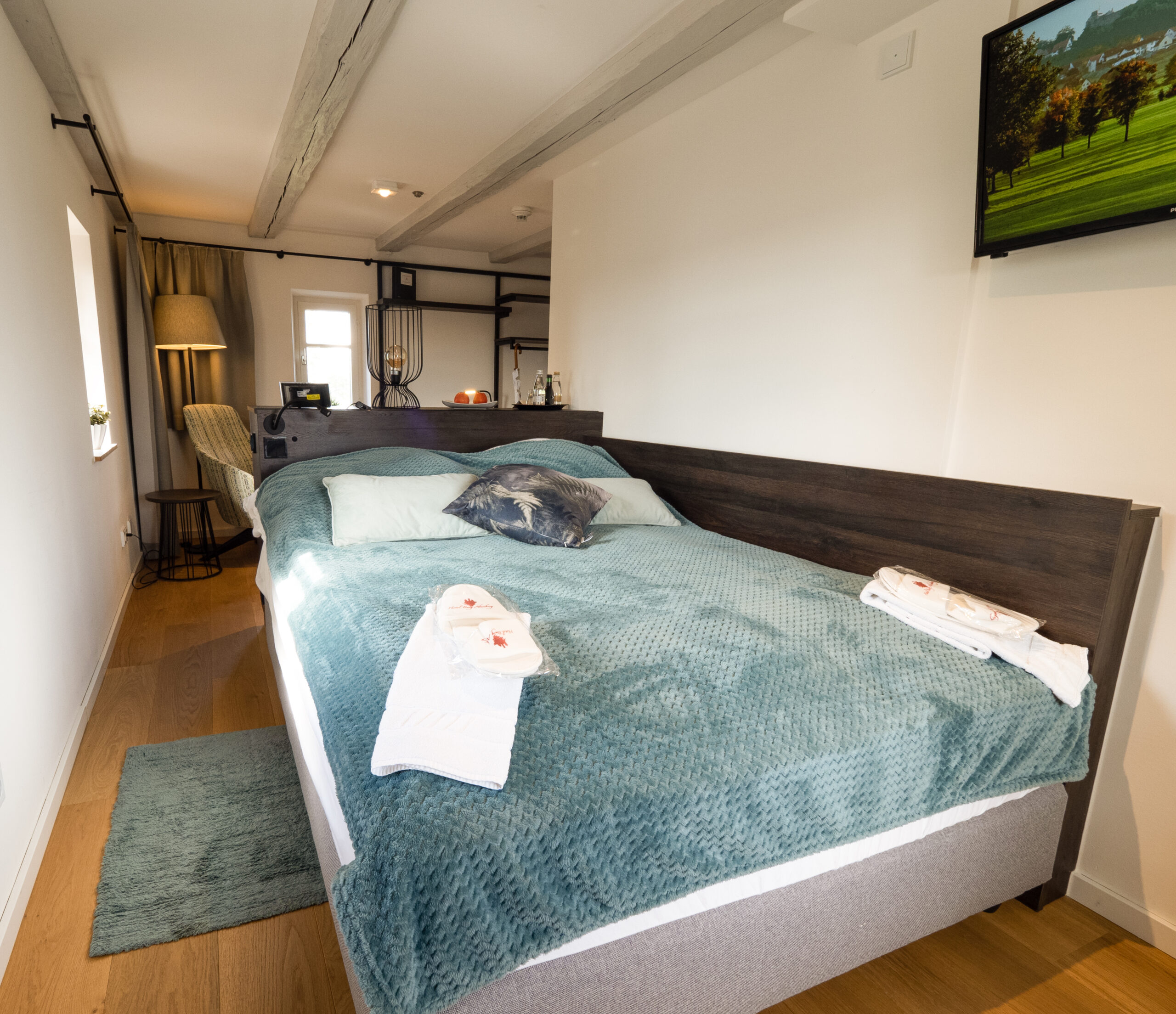 The Schot­ten­­turmHotel Burg Abenberg
Warm colors, timeless elegance – live in a beautiful blend of modernity and tradition. Relax and enjoy the tranquility of our stylish and elegantly furnished rooms in the "Schottenturm" on the grounds of the Abenberg Castle.
The Wedding Room, the Deluxe Room, and 4 further double rooms are situated within the Schottenturm. We are especially proud that the grand tower was awarded 4-star praise by DEHOGA.
GuesthouseHotel Burg Abenberg
You live in our nearby guest house below Abenberg Castle, which can be reached via a footpath with a few steps, or directly by car.
It offers modern living area with 16 stylish rooms, including 5 double rooms and 11 single rooms.
Room AmenitiesHotel Burg Abenberg

100% Non-smoking rooms
Telephone and Internet (free of charge)
Flat-screen TV

Cable-TV

A bathroom with toilet and shower, hairdryer included
Slippers and a bathrobe
and much more…
Hotel Burg Abenberg
Book your hotel room now
We accept cash, Maestro / EC, Visa, Mastercard and American Express. We only allow the use of credit cards for payments above € 50.- .


Book directly online here